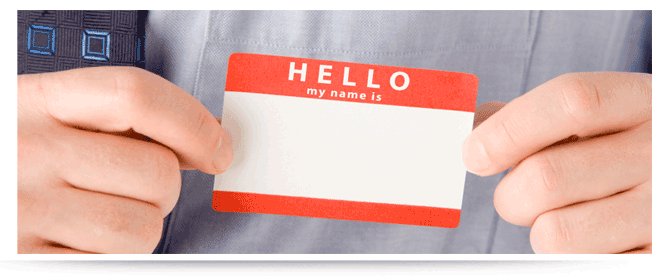 A fully integrated marketing firm, Marketing Etcetera develops a unified brand image and message across all
corporate communications including the web, web-based brochures, multimedia sales and training materials, brochures, annual reports, advertising, corporate identities, direct mail and exhibit graphics.
Our team has developed and executed dozens of successful channel marketing programs over the last 20+ years. In addition to conceptualizing, writing, designing and arranging for the production of individual campaign elements, Marketing Etcetera also functions as a valuable project facilitator. We act on our clients' behalf, interfacing with key partners. This role results in coordinated campaign efforts, timely dissemination of informationand the freeing of our clients' internal resources. With Marketing Etcetera you will get a group of qualified, creative professionals; all coordinated through a single, knowledgeable account executive.
We apply strategic marketing principles to create innovative and effective communication tools that net results for our clients. Our team consistently produces materials that not only look great, but inform, educate and motivate. Without the high overhead of a large firm, we can provide extremely competitive prices for superior products. Marketing Etcetera has also been recognized with numerous design and multimedia awards from our peers in the marketing industry.
Who We Are
Elizabeth A. Weisiger
President
Before founding her own company in 1990, Liz excelled in the New York advertising world, working mostly with business-to-business clients in the financial services industry. She gained valuable experience in all aspects of collateral, direct marketing and broadcast.
Using this as a base, she started Marketing Etcetera, which initially focused on Colorado's high-tech and telecom sectors. Marketing Etcetera launched a wide variety of products for Hewlett-Packard, including award-winning campaigns for scanners, storage devices, software and services. Liz also re-branded learning products for StorageTek, as well as many full-service programs for US WEST data transport products. In the construction industry, Marketing Etcetera has worked with Hansel Phelps, Provident Construction and Koelbel and Company.
In the non-profit sector, Marketing Etcetera has worked with the Gill Foundation on a comprehensive national PR campaign for Aids Walk Colorado, managing all communication for the walk. The firm has also helped Food Bank of the Rockies with multiple fund-raising efforts, assisted Mercy Housing with its national communications, and completed a
brand and identity program Denver's Road to Work.
A resident of the Denver area for 33 years, Liz is a member of many professional and civic organizations. She holds a bachelor's degree in art history and a minor in film from Bard College in New York.
Laura Manthey
Art Director
A thinking-person's designer, Laura brings a finely tuned strategic marketing sense to the often-subjective world of graphics. She has served clients for 30 years in areas including retail, business to business, entertainment and hospitality, financial services, healthcare, information technology, manufacturing, and municipalities. She has earned national recognition in award shows and industry journals, and has enjoyed delivering original thinking and high-energy work through her experience in advertising agencies and design firms.
Laura's areas of expertise include corporate identity, print collateral, advertising (tv, radio, print, outdoor, electronic media), web design, packaging, illustration, and photography..
Representative Client List
Shoretel
Accruit
TW Telecom
Hewlett-Packard
INSCI Corp, Westborough, MA
HPC Solutions
Flip Pal
Technology Providers, Boston, MA
Unisys Corporation
Blue Bell, PA
Qwest
Hunter Douglas Window Fashions
Pfizer Pharmaceuticals
Hyde Park Jewelers
Kohler Company
Gatorade (Quaker Oats)
Bath & Body Works
Brio Toys
Colorado Pen Company
Wisconsin Lottery
Wisconsin Energy Corporation
CUNA Mutual Insurance
Wallick & Volk Mortgage Bankers
Appleton Papers
J.I. Case Construction Equipment
Denver Pain Management
Aurora Health Care, Milwaukee
Charlotte Memorial Medical Center
Frankford Hospital, Philadelphia
Georgetown University Medical Center
Indiana University Medical Center
Medical College of Wisconsin
Mercy Medical Center, Cedar Rapids, IA
Methodist Hospital, Indianapolis, IN
Missouri Baptist Medical Center
Northwestern Memorial Hospital, Chicago
Rockford Memorial Hospital
St. Joseph Hospital at
Creighton University, Omaha
St. Luke¹s Hospital, Milwaukee
St. Mary¹s Hospital, Saginaw
St. Vincent Medical Center, LA
Texas Heart Institute, Houston
Invision Imaging
Mercy Housing System
Colorado School of Mines

Awards and Recognition
1993-Gold Key
BMA, Hewlett-Packard Scanner campaign
1994 -Bronze Quill
IABC, Hewlett-Packard campaign
1994–Gold Key
BMA, Hewlett-Packard
1998- Gold Key
BMA, US West campaign
1999-BronzeQuill Award
IABC, US WEST
2000-Silver Peak Award,
AMA, Market Research
2004- Gold Key
BMA, Brand Development
2004-BronzeQuill Award
IABC, Brand Development
2005 -09 Logo Lounge Awards
Member Associations
Marketing Etcetera, Inc. (Europe)
474a Brighton Road
South Croydon
Surrey
CR2 6AP
UK
Office: +44 (0)203 002 0123
Mobile: +44 (0)7952 908 851
Email: vidya@marketingetc.com
Elizabeth A. Weisiger (President)
To schedule a meeting you can call our offices above or just complete the brief form below and we will contact you.
Please enter your contact details and a short message below and I will try to answer your query as soon as possible.